BBQ is highly loved and enjoyed amongst the people. It's mainly on its peak consumption during the very start of the summer. The best pellets smokers further diversify the taste and grace the occasion with the all-time best flavor.
BBQ parties are a real source of pleasure. It is may-the universal BBQ month. It's the time when the best pellet bbq recipes trend high. Each and everybody gets involved in their efforts to produce a taste none like others.
I have picked up the favorite and the best pellet bbq recipe that nearly every person wants to eat every single time you present it. That's a BBQ pork shoulder steak. The luscious and juicy steak will prove mouth-watering. You'll just await the cooking time to end up in a hurry.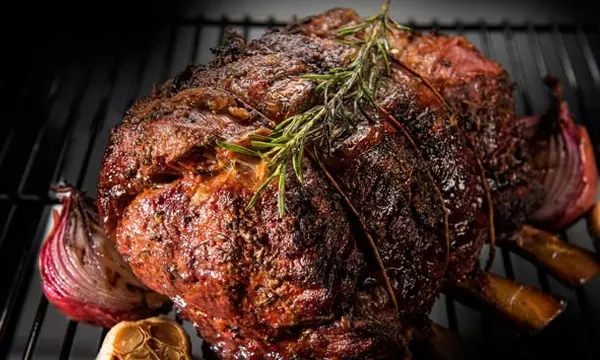 Well, the dish cooking time is just 120 minutes, with only a 5 minute preparation time. You have to be absolutely on target with the pellet pick. It will be highly appreciated if you select an Apple one.
❖        Ingredients:
4 pork shoulder steaks.
Half cup mustard.
Your favorite rub.
Half cup of apple juice.
❖        Instructions:
First, cover the mustard over the steaks and season it with the best rub you wish to use.
After the previous step, heat the Pellet grill to 180F. Seal it with the lid for about 15 minutes. Using the super smoke will be of great help to create a lovely texture of flavor.
Next, arrange the steaks on the grills and smoke it for around an hour. After smoking, place the steaks on the plate and alter the temperature to 225F. Let it warm for 10 minutes.
During this preheating, cover the steaks with aluminum foil with the addition of 2 tablespoons of apple juice. Again cook the steaks for an hour with a probe temperature of 160F.
During the last 15 minutes, remove the aluminum foil and let the steaks cook directly on the grills. Finally, spread your favorite BBQ sauce over the steaks. Then you have to just wait for 3 additional minutes before consummation or serving.
Several other best pellet BBQ recipes can be tried out. This one was just to illustrate the need for the best pellet smoker that made it inevitable to cook such a tasty BBQ.